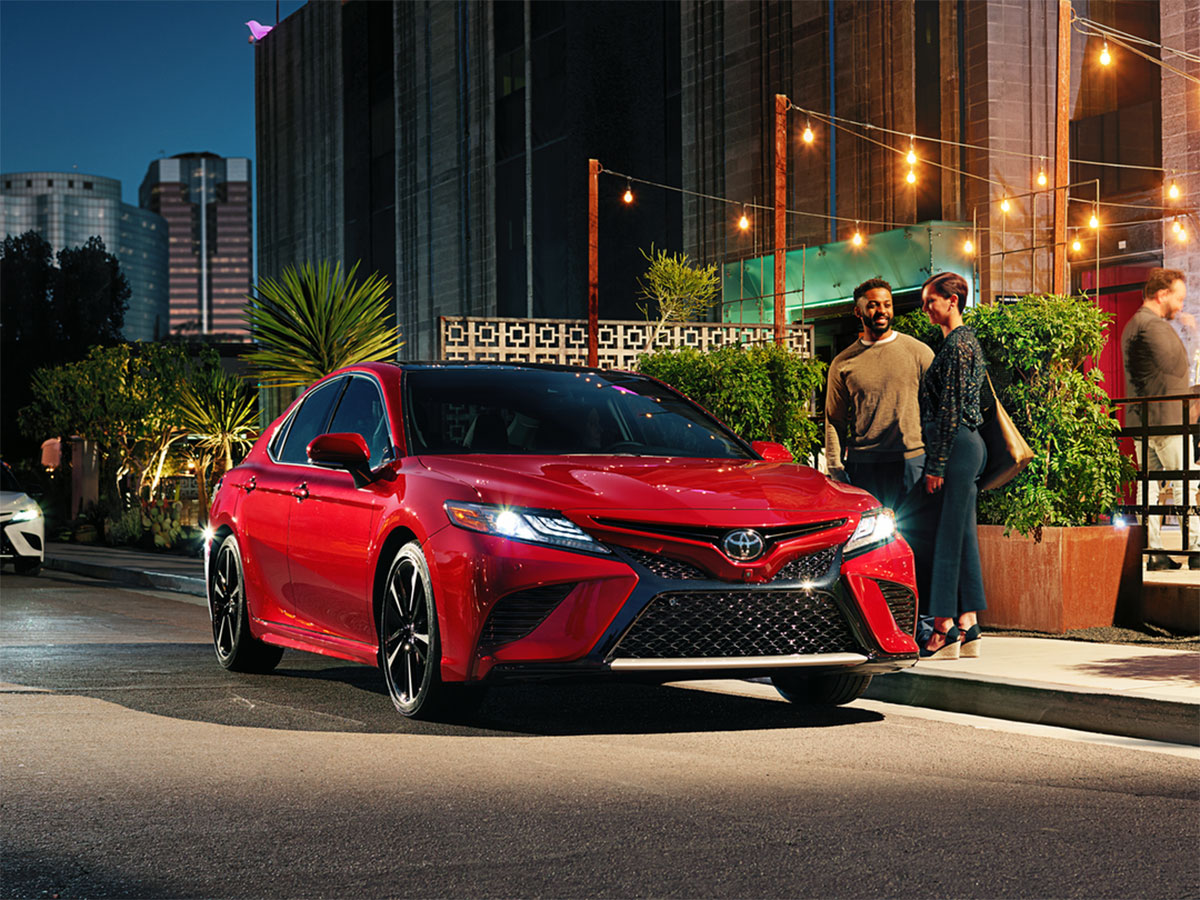 Toyota Brake Pads in St. George, UT
We operate a Toyota authorized dealership with a certified service department offering all the Toyota services that your vehicle needs, including brake pad replacements. Your brake pad replacement will be completed by a certified technician that knows the Toyota braking system inside and out. The service includes the installation of genuine OEM brake pad parts to specifications. We invite you to review our current parts and service specials for enhanced savings and value on your brake pad replacement!
Service Specials
Schedule Service
---
Brake Pad Maintenance
Brake pads are vital braking system components that help generate resistance needed to stop as they are clamped against the rotors. Brake pads are made out of a metallic composite and are designed to wear down. How fast they will wear down depends heavily on the vehicle, the nature of the vehicle's transportation job, and driving style. Brake pads benefit from routine inspections and should be replaced when little thickness remains. They come equipped with a warning indicator that strikes the rotor and emits an audible screech when they should be replaced.
Do Not Neglect Your Brake Pads
As vital components of the braking system, worn brake pads should be replaced promptly to protect the brakes' integrity and performance. Not only is replacing worn brake pads a safety issue, but worn brake pads can cause damage to the other braking parts. When the brake pads are neglected, they will wear down and will not have sufficient surface area to create the resistance needed to stop at specifications. This is a safety concern as the vehicle will require a greater distance to stop. If the neglect continues, the brake pads will wear out entirely, causing serious damage to the rotors and calipers. The ultimate consequence of brake pad neglect is a braking system that cannot stop the vehicle.
---
Stephen Wade Toyota Parts, Service, and Accessories
Beyond getting a certified service of the highest quality within a state-of-the-art facility by certified technicians installing genuine OEM parts, we provide no-cost amenities that the nearest independent service shops do not, including online service scheduling, extended Saturday service hours, complimentary multi-point inspections, and a comfortable waiting area with children's play zone, quiet room, and complimentary snacks, beverage, and coffee bar. When you want the best Toyota brake service with maximum convenience and value, be sure to bring your vehicle to Stephen Wade Toyota in St. George, UT.
Schedule Service